Join our team of innovators, disruptors and trailblazers.
We are always looking for talented, committed and collaborative people to join our close-knit team. Find out more about the opportunities available and how to apply.
Your best work starts here. Check out our current vacancies.
Are you an ambitious innovator who can't keep your ideas to yourself? We want to hear from you.
What we offer
We offer a positive, happy workspace with a strong focus on well-being, full to the brim of creative, inspirational, committed and fun-loving people. We are growing and evolving at a fast pace and need the right people to support us and our clients. Get in touch to discover how working for us will work for you.
Hybrid working
We love working from our office but also the flexibility of working from home or remotely.
Office lunch
Aside from the usual toasties, spreads and fruit, a couple of times a week we cook tasty warm meals such as shakshuka, pitas or tacos.
Compensation for travel expenses
Friday drinks
We enjoy sharing a drink (or two!) on Fridays to get into the weekend vibes.
Team outings & weekend getaways
We work on team building every day but that does not mean we don't love a special team getaway!
Support of your professional development
Being part of the team means always having a say and the space to make a difference, which directly supports your growth. We also organize internal trainings and have a budget for self-development.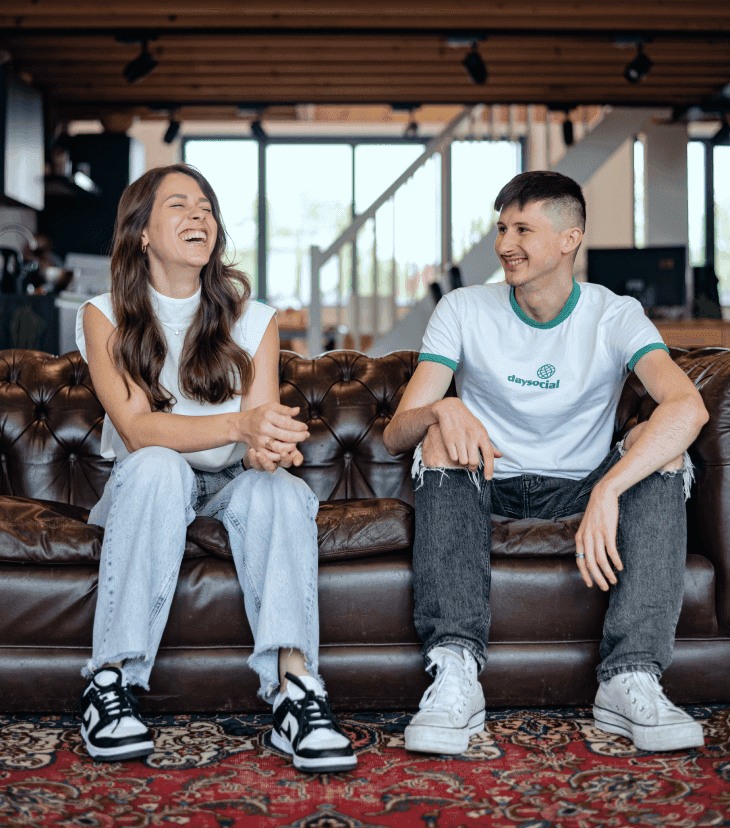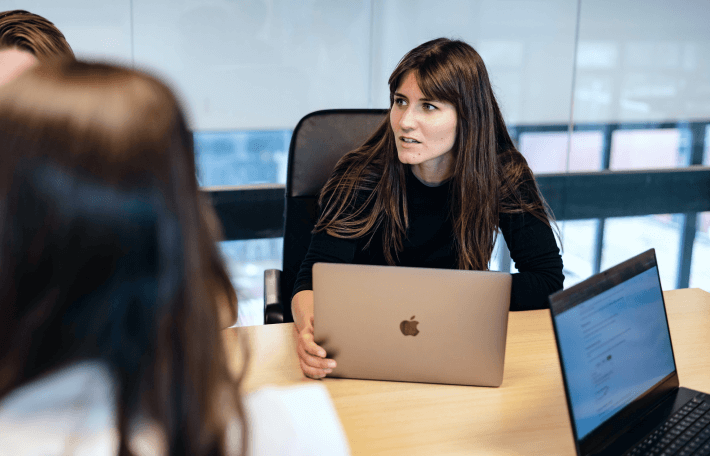 The application process
Video Interview
A short first call to get to know each other.
Coding / Design case
To see your skills in action we send you a coding/design case to solve from home. Afterwards, you are invited to our office to present your case.
Final interview
You nailed the case! It's time to visit the office and discuss any open questions about your role & your time at Miyagami with the founder.
Offer
The last step: we want you to join the team!
Curious to discover who makes the magic happen?
Get to know us better.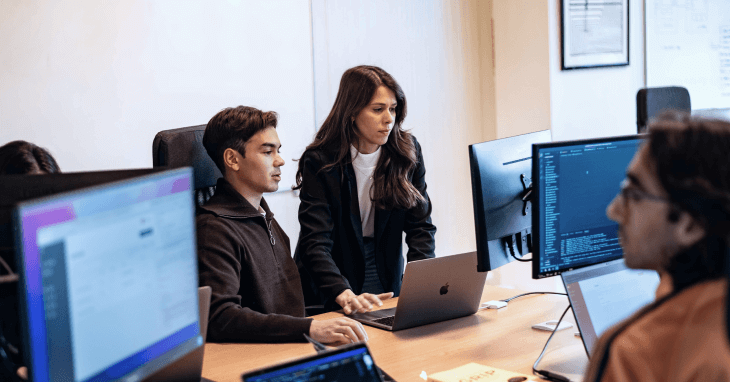 People of Miygami: Flavia
Find out how Flàvia went from a career crossroads to moving to Amsterdam to become a Full Stack Developer at Miyagami. This is a must-read if you want to know how to transition your career into IT or programming and how to choose the right long-term path to suit your skills and ambitions.
Read the full story
People of Miygami: Nikita
Discover how an internship at Miyagami helped Nikita accelerate his career path as a full-stack developer. He'll be offering tips on how to transfer university-learned skills into real-world experience, and how to get the most out of an internship. He'll also reveal how his preconceptions of the industry compare with his actual day-to-day experience and which unexpected skills have proven crucial to his role at Miyagami.
Read the full story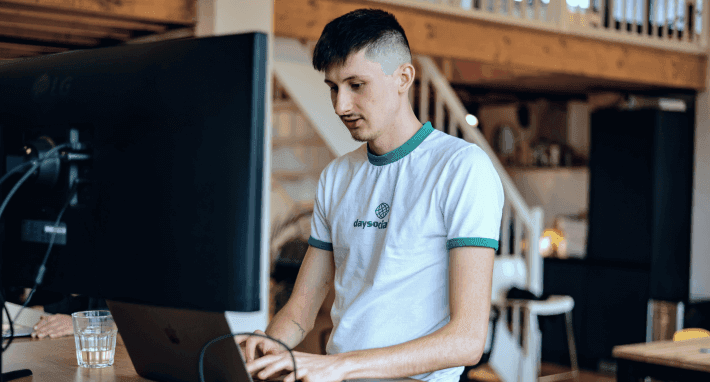 Next up
Check out our cases